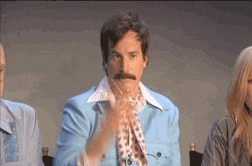 Happy New Year from Bree Moore Productions! 
We have so much in store for you guys! First, thank you all so much for supporting us! We are expanding at a rapid rate because of the continuous support! We will be sharing our 2020 calendar in the next day or so. We have so many opportunities in store for fellow creatives, brands and entrepreneurs. 
In the mean time, we hope you all are listing out goals, creating vision boards and preparing for the amazing year! It's 2020! Our vision is clearer, hearts are opened and minds are focused. We look forward to sharing another year with you guys! 
Happy 2020!!! 
Please reload
Looking to advertise your business or next event? Bree Moore Productions is the best place to do so! Our traffic is unique and most of all, ORGANIC! We do not buy likes or shares! To advertise your business on www.breemoore.com, please click here.
​